I S A P GERHARD SCHULZE AUTOMATION ENGINEERING
Sustainable technical solutions for human and nature by current state-of-the-art technology,
overhead cost-cutting, maintenance- and eco-friendly, highly recyclable modular design.
Partner for research and industry since 1989 and up to now with direct Customers, Distribution & Support Partners or Equipment Users in the following countries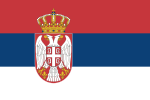 Visitors with responsible head quarter or branch located in the European Economic Area as well as all Suppliers please use our website isap.eu:




Home | Legal Notice, Terms of Services, Privacy Statement | Support



Contact
for professional Users (A2B / B2B) only
with IT & Data Security, Privacy and Governance by Design and by Default
Head Office (Administration)
I S A P Gerhard Schulze Automation Engineering
Suedstrand 48, 23775 Grossenbrode, Germany
Phone (24/7/365) with text message/call-back: +4916099222257
All content is subject to change without prior notice or subsequent information. Errors and omissions excepted/excluded, any liability excluded.
© 1996 - 2022 I S A P GERHARD SCHULZE AUTOMATION ENGINEERING All Rights Reserved.
I S A P is a registered trademark of Dipl.-Ing. (DE) Gerhard Schulze.
First registration 10/10/96 by German Patent and Trade Mark Office.
Last update: 03 February 2022